Print Ads for Men's Fashion
Commercial Art: Frank's Men's Store
As a college student in 1969 and 1970 I wanted to see if I could actually do "professional" commerical art. And besides - I needed the money. Frank's Men's Store in nearby Medford Square was looking to get some fashion visuals into the local paper.
Why bother with text? The pictures say it all...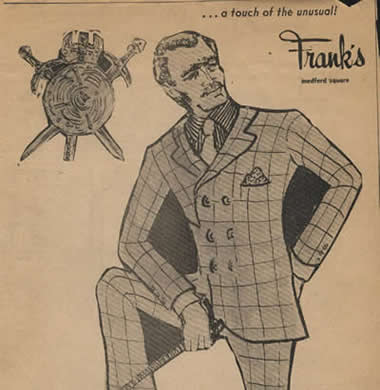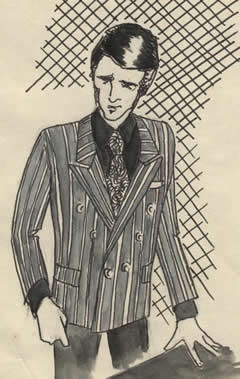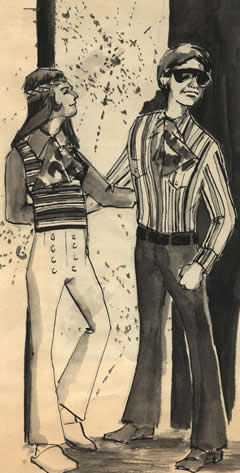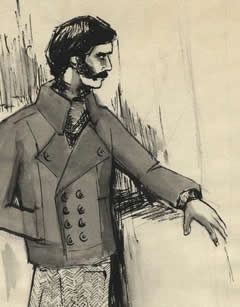 Daily and weekly comps, finished Ads

Stylin' Hey, I actually got paid!!! This gave me an early taste of trying to satisfy a client's desire to present style rather than substance. Not particularly successful - but informative.
(Notice the sepia tones of old newspaper clippings. Like, wow... the colors are intense. And those eye-popping patterns. Eat your heart out, Austin Powers.)
Pen & Ink, Wash. Artistic compromise.