TWO Great Events in April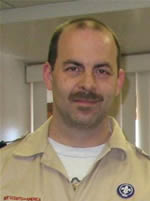 Bike Rodeo and RainGutter Regatta
Hi everyone! I hope you all had a nice holiday. I would like to bring to the pack's attention that we are in desperate need of some parents to step up. The committee has decided to break up the chair position slightly. This reduce's the amount of time needed for each position.I hope that will perhaps motivate some folks to please help our pack out. Folks, The pack is run on volunteers and if we all help out with just a small amount of time, the pack would run more smoothly.
The chair position is an essential one and a voluteer is needed IMMEDIATELY! and the division into chair and co-chair make them both much less of an obligation.
I know we all have busy lives, Sports,scouts,school it never ends. But to give an hour or two each week for scouts really isnt all that much and we are enriching our boys live's so it's truely worth it.
Also while I'm on this soap box, Is there anyone with enough web site experience to manage our little web site? We have many places we need to fill and most of which require only an hour or less per month.
Please let us all pull together and lend a hand to our pack. Please contact Linda Quigly or myself to find out more info.
Thank you all,
Steve Pechman
Cubmaster pack 215
If you have questions please don't hesitate to call or email me at CubMaster@pack215nj.com
CubMaster Steve
Please feel free to write me at


CubMaster@pack215nj.com