Private Lessons
One-on-one 600 BHT ($19 US) per hour
Group Training
one training session: 400 BHT ($13 US)
one whole day (two sessions): 500 BHT ($16 US)
1 week LIGHT (6 days) 1 session / day 2000 BHT ($64 US)
1 week INTENSIVE (6 days) 2 sessions / day 3000 BHT ($96 US)
Long Term Training Packages
1 month LIGHT 1 session / day 7000 BHT ($223 US)
1 month INTENSIVE 2 sessions / day 9000 BHT ($287 US)
2 month LIGHT 1 session / day 13000 BHT ($415 US)
2 month INTENSIVE 2 sessions / day 17000 BHT ($542 US)
3 month LIGHT 1 session / day 19000 BHT ($606 US)
3 month INTENSIVE 2 sessions / day 24000 BHT ($765 US)
Stay with Us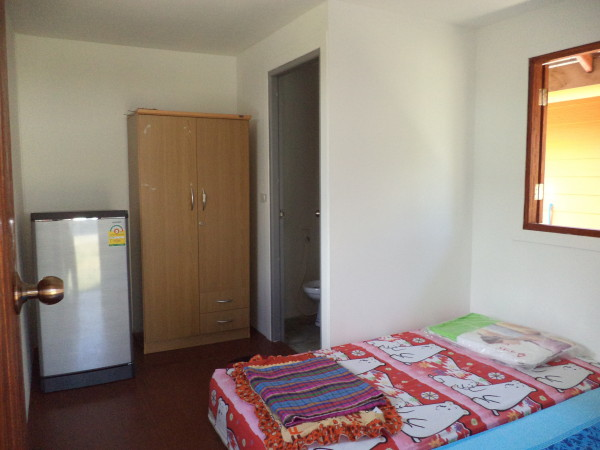 Muay Thai Chinnarach has its own comfortable, economical on-site accommodations.
For just 400 BHT ($19 US) a night or 7000 BHT ($223 US) a month you can stay right at the gym!
Fan

Fridge

Free wifi
There are also excellent places to stay nearby - hotels, guest houses and spas ...
Eat with Us
We also offer a dining program... Spend quality time with your fellow Students and Trainers ... Healthy, economical ... There are also excellent places to eat nearby - restaurants, cafes and casual eateries ... [picture of group meal]