Training
Like most competitive full contact fighting sports, muay Thai has a heavy focus on body conditioning. Muay Thai is specifically designed to promote the level of fitness and toughness required for ring competition.
Daily Schedule
There are 2 training sessions daily Monday to Saturday:
Morning: 8.30 to 10.30

Afternoon: 16.00 to 18.00
Beginners need not worry, as you will be allowed to go at your pace until you're ready to step it up.
If you're interested in entering competition, fights can certainly be arranged. We will assess your ability and find a suitable opponent for your level.
Your Trainers
Chinnarach Chor Wattarin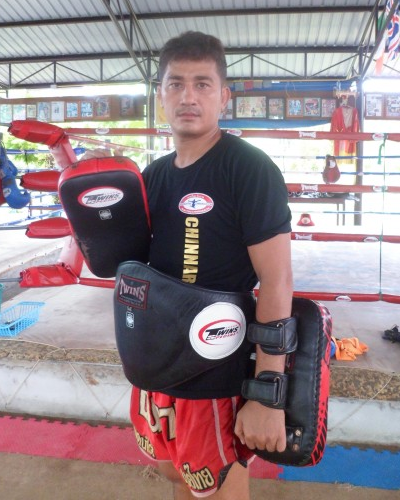 Born in 1975 in the southern province of Nakon Si Thamarat, Chinnarach Started fighting at the tender age of 9. By age 12 Chin was the champion of Southern Thailand - and by age 25 he won the Muay Thai Featherweight Championship of the World.
Under Chin's supervision and tutelage, you'll train with other students from around the world alongside the Thai fighters who live at the gym.
Philosophy
Specializes in... (training)
Manat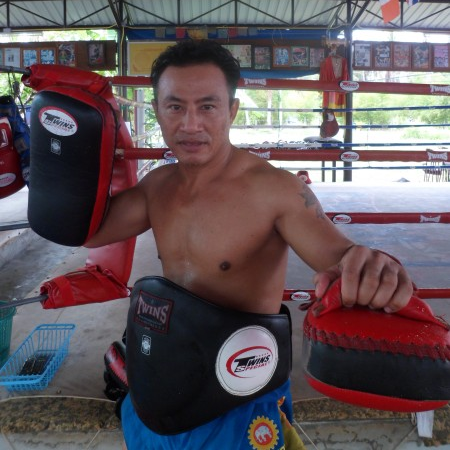 Manat hails from Khon Kaen, in Northeastern Thailand. He fought from the age of 11 to 21, finishing his professional career with 50 wins, 15 losses and 2 draws..
Philosophy
Specializes in... (training)
Mister B.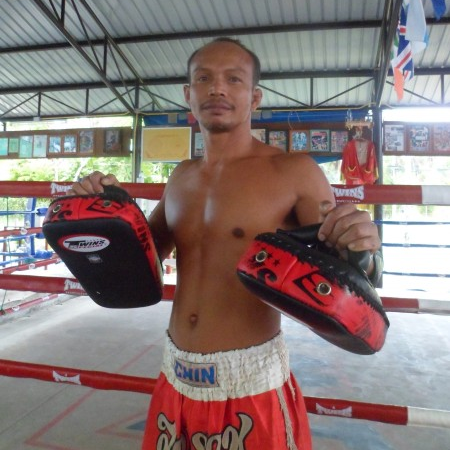 Thumbnail history
Philosophy
Specializes in... (training)
Pechchompoo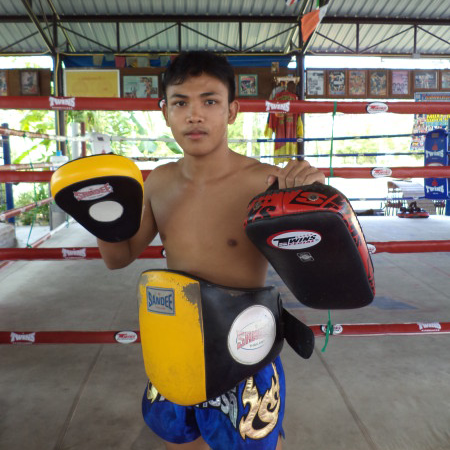 Thumbnail history
Philosophy
Specializes in... (training)