My Professional Goal
I am looking for senior position that allows me to integrate and exercise the full extent of my experience, talent and skills, preferably as the champion for the User/Customer Experience practice.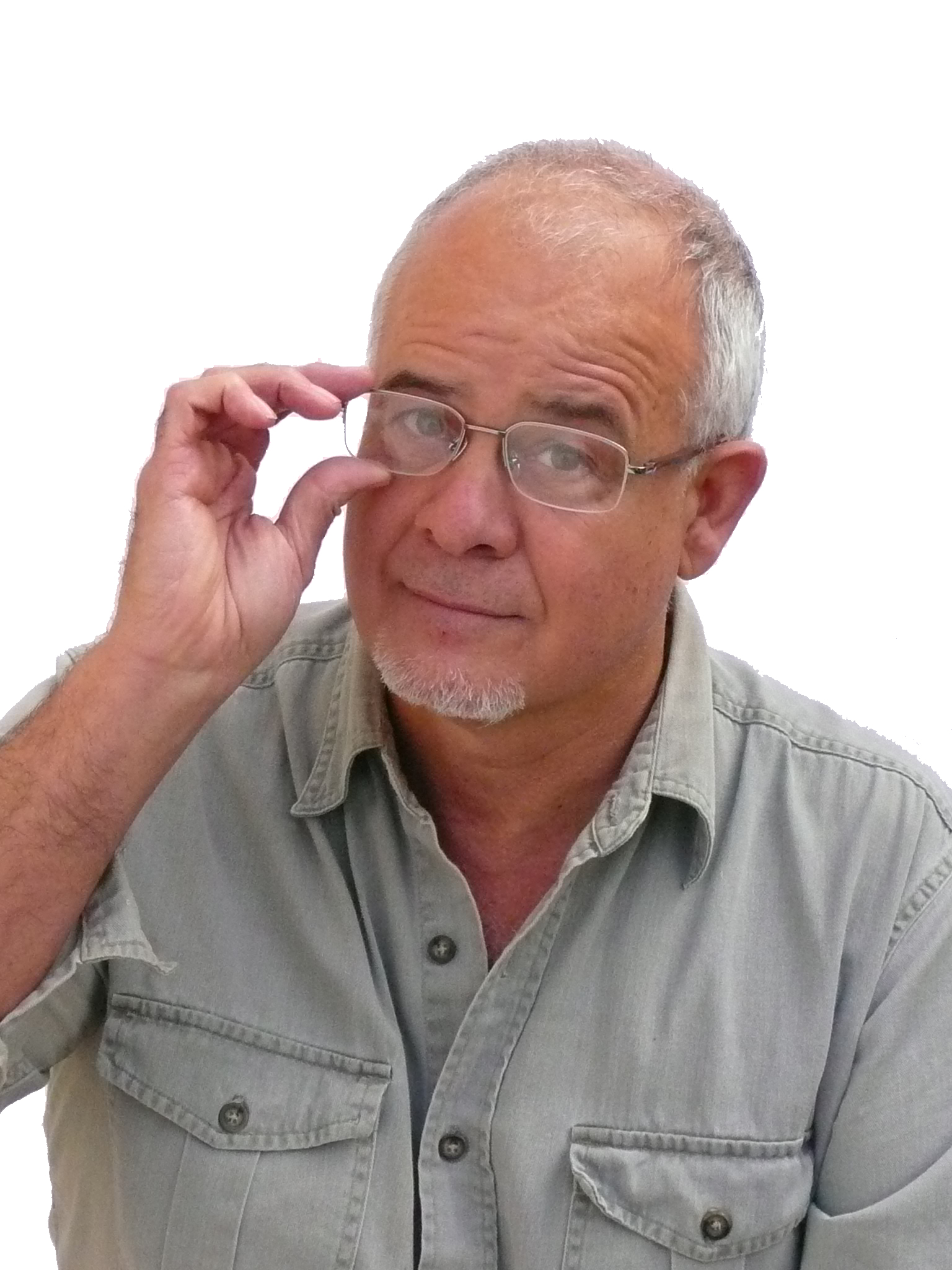 Seasoned Senior Interactive Architect and Leader of User Experience Design, Usability, and Documentation teams at Fortune 500 companies.
Very strong financial, transactional and workflow. Implement UX process at team and enterprise level. Mentor, advocate and motivate across disciplines. Often called upon to provide consultation and guidance at the executive level. Multi-skilled, cross-disciplinary, and able to take a project through to completion.
100+ Clients

30+ Years Experience

Fortune 500 Clientele
The Value Proposition
Strategic UX consultation to management level stakeholders
Usability resource at level of the Team, the Group, and the Enterprise
Educate, evangelize and collaborate: programmers, marketing, creative
Full-stack Skillset
Management and Soft Skills : Stakeholder liaison (business, technical, marketing), Best Practices, business requirements, competitive analysis, "design thinking" solutions, workflow, prioblem solving, cultural integration, customer centricity, and more ...
"Dirt under the fingernails" : HTML5, CSS3, stylesheets, mobile-friendly, SharePoint, clickable prototyping, graphics, templates, behavioral programming, wireframes, accessibility, and more ...
Team Deliverables : Process (Agile), prototyping & modeling, Information architecture, content strategy, social, human factors, GUI design, behaviors, heuristics, style guides, preferences, profiles & personas, training, responsive design, storyboarding, online help, site evaluation, , taxonomies & categories, and more ...
Professional Experience: Recent
Click a link to open the appropriate page on my website.
Ongoing Pro-bono UX Design & Consultation Services
(Working rimarily through Taproot Foundation) Consult, advise, re-design workflow, information architecture, content strategy, socialNet integration, and self-service for non-profit and community clients, including ITP Pioneers, Camp Summit, Coalition for Resource Recovery
Jul 2014 - ongoing

I like working with worthy non-profit organizations in need of professional assistence. This group is focused on advocacy and activism in the AIDS arena.
May 2016 - Mar 2017

Consultation to re-design entire website presence of non-profit focused on women's health & education issues. Advocacy.
Apr 2015 - Aug 2015

I had been a satisfied customer of this nearby recreation facility when it became clear that they needed some help with their community outreach. Focus on customer-orientation, membership, community, and satisfying the day-trip.
Sep 2015 - Jun 2016
(Confidential at this time) Testimony and documentation regarding a patent ownership dispute with substantial industry-wide implications.
Nov 2015 - ongoing

Workflow and process-oriented redesign of customer-facing B2C service w/ focus on underlying business process in response ot regulatory legislation focusing on capital management, liquidity, and financial and regulatory reporting.
May 2014 - Jun 2014

Workflow and process-oriented redesign of customer-facing B2C service w/ focus on underlying business process.
Jul 2013 - Dec 2013

This Thai kickboxing martial arts ("the Art of Eight Limbs") training camp website really needed a makeover: navigation, business enablement, mobile capability.
May 2012 - Jul 2013

Usability analysis and design for a suite of business solution products oriented to the commercial transportation (trucking) industry. In-depth customer engagement, "best practices", integration & migration solutions.
Sep 2012 - Jan 2013

Usability design for complex "heavy lifting" workflow application used by power stakeholders for analyzing Nielsen market data.
Jul 2012 - Aug 2012

Bring creative and Marketing group up to speed on UX. Focus on mobile site, content strategy, customer acquisition paths, integration of social networking.
Dec 2011 - Feb 2012

UX, IA, UI design and branded packaging of Informa's wealth management product suite, which are marketed as "white label" services to Blue Chip financial clients. Target: integration of brand styling, evangelize "best practices" standards, implement responsive design.
Sep 2011 - Nov 2011

Guide content strategy in redesigning Employer, Broker and Member websites. UX leadership, templates, and techniques: Content Inventory, Heuristic Analysis, Taxonomy, Solutions Matrix and Staff Mentoring.
Jun 2010 - Jul 2010

Perform a "CSS Cleanup" on KPMG's existing public site, with a focus on information architecture, best practices, accessibility standards, terminology, code-cleansing, integration with SharePoint, and process.
Mar 2011 - May 2011

Merkley +Partners asked us to guide their redesign this public-facing self-service health site, a partnership between the EPA and the Ad Council. Satisfaction: Delivered
Feb 2011 - Mar 2011
Clients 2007 - 2010
Ingersoll-Rand Enterprise-wide intranets based on SharePoint platform
Queens College Migrate the large legacy institutional website to SharePoint
Mercedes-Benz Customer-centric sales support for "point of sale"
Sealed Air Portaled B2B and B2C site
Allied North America "From-the-ground-up" design of a national corporate intranet on SharePoint
Cap Gemini Content Strategy solutions and modeling
The Hartford Wealth management for high net worth audience at major financial company
Prudential Insurance New private label product for point-of-sale
Clients 1998 - 2006
SCANA
,
Business Edge Solutions
,
Conchango
,
ABN - AMRO,
The NIA Group,
Schoolnet,
Standard & Poor's,
Credit Suisse First Boston
,
BT&R
,
PostalWorks
,
AT&T Labs
,
Sumitomo Bank
,
CD-Now
,
NBC Market Research
On-Staff Positions

Usability champion and interaction design architect for flagship Equity ResearchLink client-facing equity research website. Liaise to Business Unit. Enterprise-wide standards team.
Dec 2001 - Jul 2002

Lead "human factors" expert, usability analyst and interaction designer at this corporate-oriented internet service bureau design shop. Highest performance bonus for attracting and satisfying corporate clients.
Jan 2000 - Feb 2001

Dow Jones Markets, Interface & Documentation Manager
Supervised user experience and documentation practice for e-commerce Transactions Development Group (TDG). Primary client contact in developing all aspects of UI design. Management consultation.
May 1997 - Jan 1998
Instinet (Reuters) Lead Information Architect

UX Design expert for the, online stock trading and portfolio management and software development groups across the enterprise, oversaw compliance with Reuters performance standards, implemented enterprise-wide Intranet. Management consultation.
Feb 1994 - Jan 1997

Designed and developed Electronic Sales Assistant (ESA), a cutting-edge interactive online sales presentation and marketing self-service support system. Enabled the NAA to effectively support the Sales and Marketing staffs of more than 100 member newspapers across the US.
1990 - 1993
Established and successfully operated one of the first user interface design / usability service bureaus in the country, providing consultation and design services to Fortune 500 and international clients. TCS also designed, programmed and marketed successful computer software products that were marketed to major industry players.
Selected TCS Clients:

Education
New York University
Master's in Interactive Telecommunications
One of the first three graduates of this groundbreaking graduate progam; scholarships; Work/study internships with early videodisc, cable/satellite and teletext ventures ...More Info
M.I.T.
Technical courses in animation and video
Lowell Institute; Hung around at Nicholas Negroponte's Media Lab in its early days
Boston University
Master's in Educational Media / Instructional TV
Residency at WGBH New Video Workshop; educational merit scholarship
Tufts University
BA in History
Founding member of The College Within; self-directed projects in light & color, video and communications; taught course on "Viking" in the Experimental College; Naval ROTC and work scholarships
State Art School
Courses in graphic arts, sculpture and color theory (Oslo, Norway)
Speaks: Norwegian, German, Spanish, Dutch
Highly regarded by clients and professional colleagues.